Fall Fun in the Country at
Suzanne's Fruit Farm
Fall Fun in the Country Festival will begin in late September and go through November 10. Open daily during fall season:
Monday-Friday: 9:00 AM - 2:00 PM;
Saturday: 10:00 AM - 5:00 PM;
Sunday: 1:00 PM - 5:00 PM.
We deeply appreciate the faithfulness and trust you have placed in us to create so many smiles and lasting memories for kids, teachers, adults, and families.
Some of the attractions are corn and hay mazes, hay pyramids, ferry across pond, towers, children's ziplines, country village, nature trail, train rides, pumpkin patch, duck-water races, bees, pavilion w/picnic tables, fun in gravel and sand, hayrides, giant jumping pillow, tire-wall climb, antique barn, pitch perfect w/football, and baseballs AND MUCH MORE! Be sure and make your reservations beginning September 1st or whenever your school takes up for the year. This will be an experience you will never forget!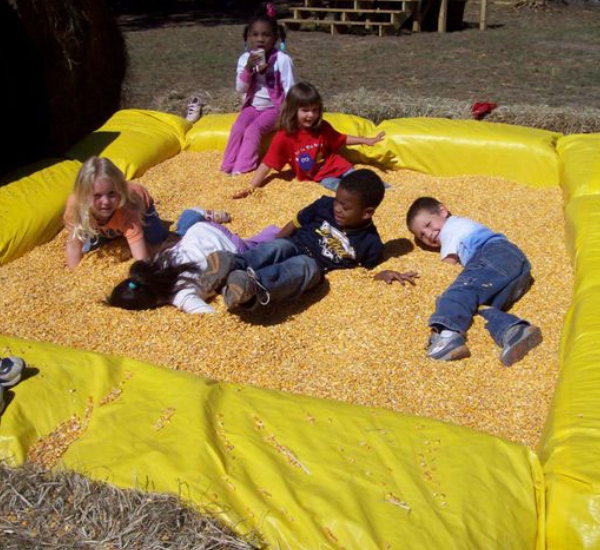 Click the following links to find out more information